Pelleting Automation
Increase pellet quality
Decrease operation costs
Increase throughput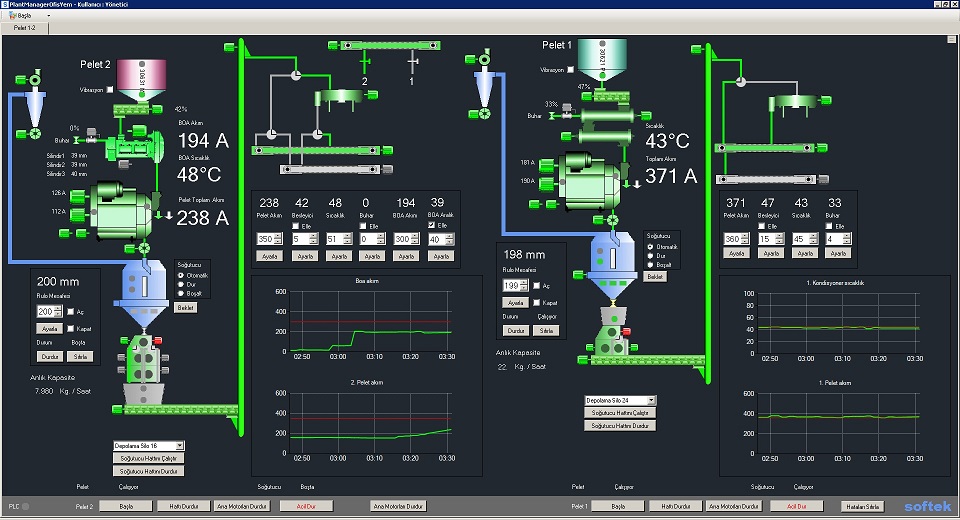 Operation Principals
Operator sets the target heat, motor power and roller gap and starts process.
System bring the machine to the set targets in 2-5 minutes without causing blockage.
System observe state of the machine continuously, keeps the machine on target.
Blockage is prevented, pellet quality stays uniform.
Why Pelleting Automation?
It runs your machine in full capacity, hence saving energy, labor and time.
It runs your machine independent of operators.
Pellet quality stays uniform.
Blockage is prevented.
Die lasts longer.
There is less pressure on your machine, thus you save on machine maintenance costs.
It is possible to increase throughput by 40%.
Features
It is applicable to any pellet press machine.
It works independent of the formulation.
Whole pellet line including cooler, crumbler and other elemments can be added in automation.
It contains detailed reporting on throughput and all the analog variables.
It is user friendly. An operator can be trained in 15 minutes.
We provide 7 x 24 support.