Feed Plant Automation
Optimum processes
Minimum downtime
Accurate reports

Our Services For Feed Mills/Plants
MCC ve PLC panel design and production
Consultancy on selection and implementation of sensors, cabling systems, elecromechanical and pneumatic field devices
Design and development of PLC, SCADA and management software
Startup
ERP integration
Custom report development
7x24 service and maintenance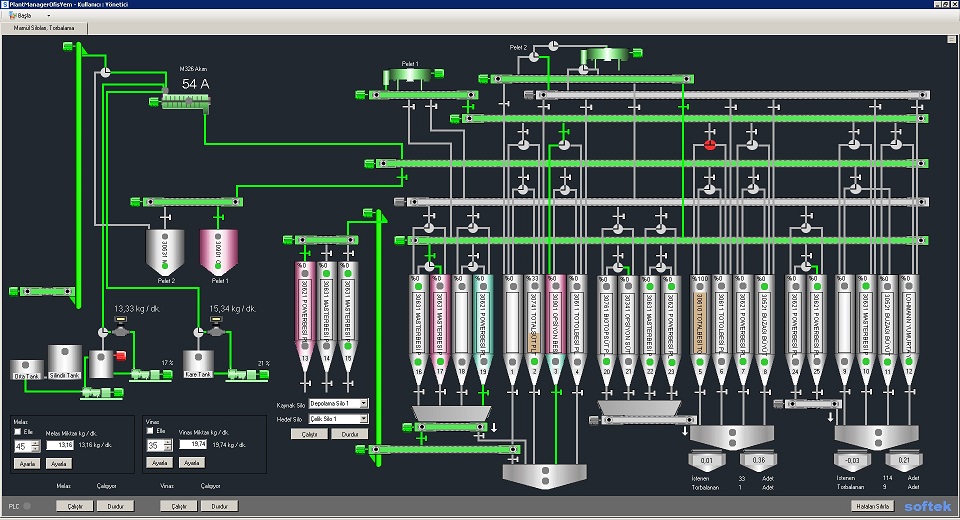 Cutting edge technology
Complex process, reporting and integration requirements of modern plants necessitate usage of software technoloogies beyond traditional automation techniques. Software technonology is our expertise. We do not use third-party SCADA packages. All our software is based upon open standards. You invest in future assured products.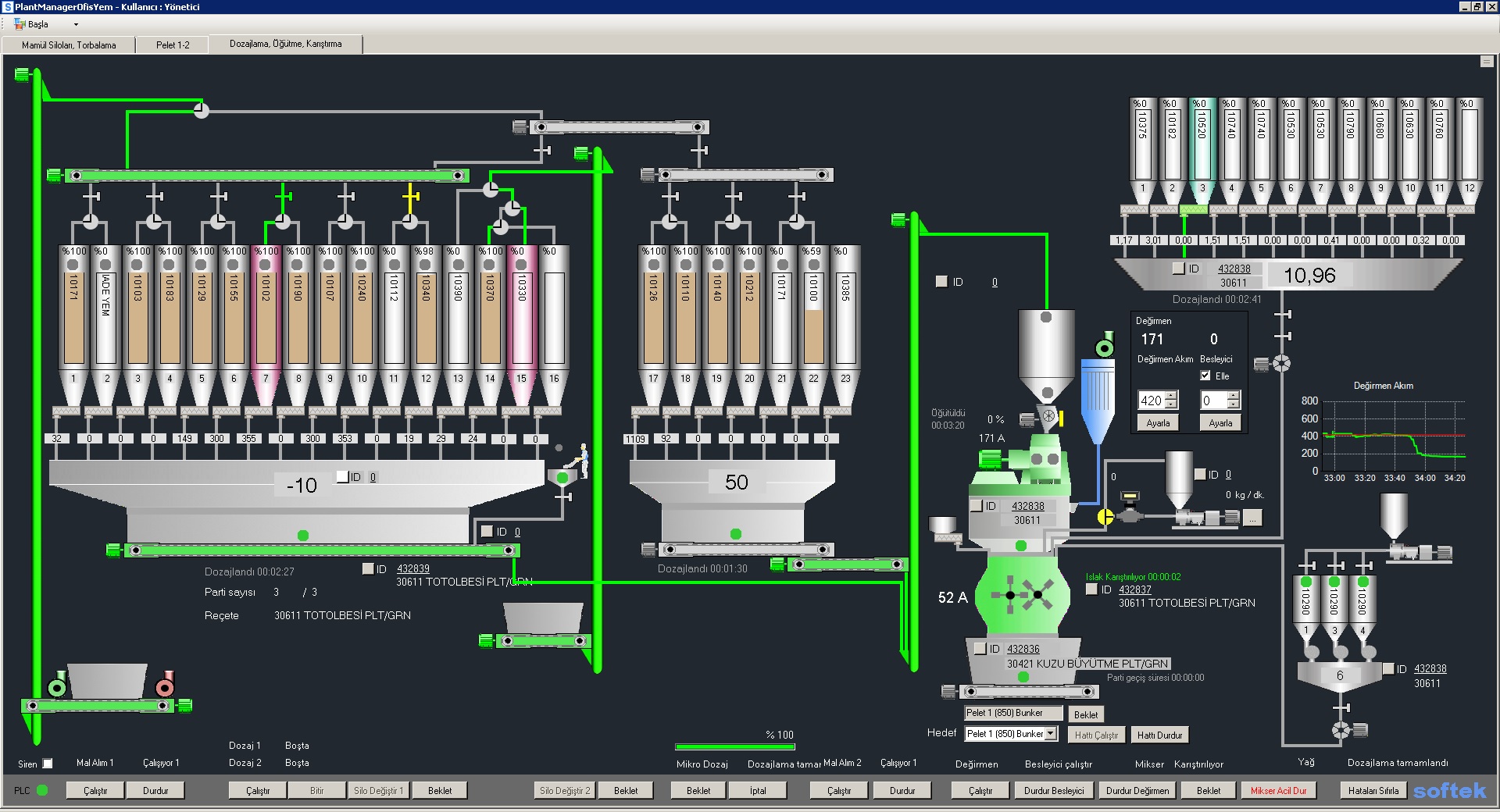 Expert process knowledge
Our engineers have first hand knowledge of mechanics, processes and fine details of feed mills and feed production. We work hand in hand with machine manufacturers and feed producers.
Complete integration
Beyond industrial control, we integrate with ERP, accounting, stock control and formulation optimization sytems. We also offer our own stock control, production planning and management packages.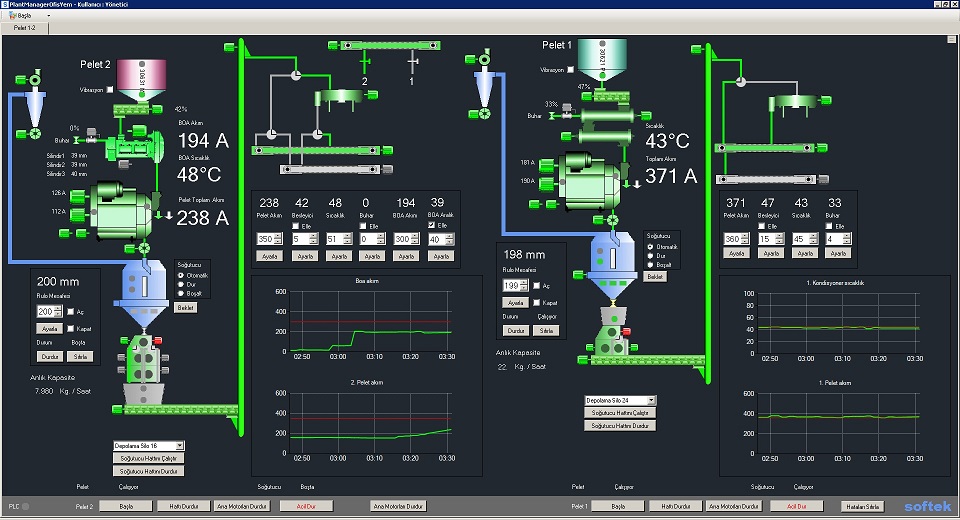 Fast startup
All process scenarios, inputs and outputs are tested in our lab before startup, minimizing startup headaches.
Low cost of ownership
We do not pay license fees for third-party software, hence our costs are low.
Quality
We buid MCC and PLC panels with required IP class.
Internet
All our products are Internet enabled.
Maintenance and support
We provide 7x24 online support.